Gaming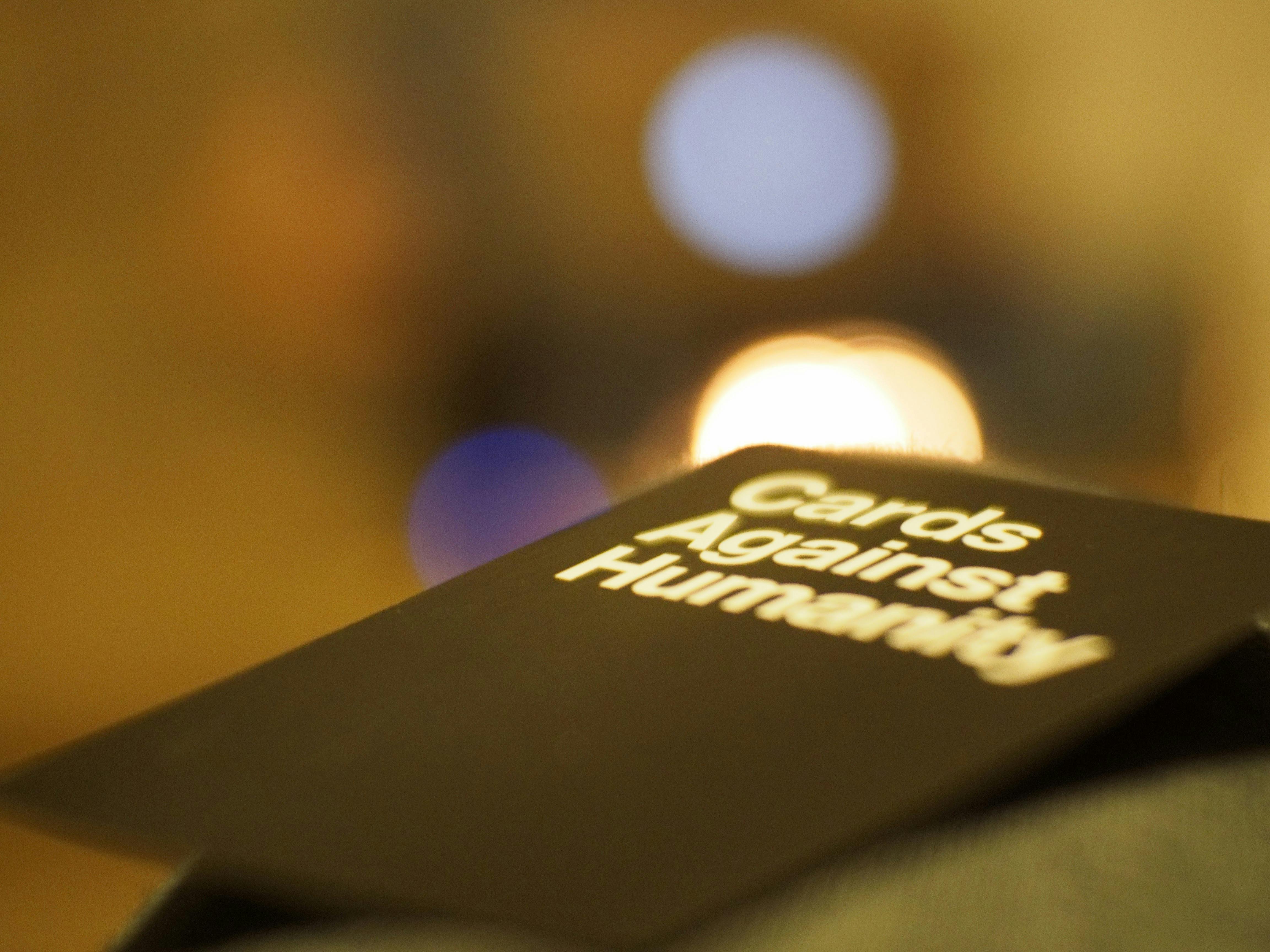 Fun variations on foreplay with Make-Your-Own-Opoly
Do you remember the delicious excitement you had playing board games when you were young? But now that you've grown up, you have more interesting game types in mind. Consider creating your own spicy new rules for these games and invigorating your sex life with erotically charged fun. Combine the thrill of intense competitive gameplay with some risky fun that includes intimate and sensual pleasures. With just a little creative imagination, you can transform any ordinary game into an opportunity for erotic enjoyment that leads to incredible sex. Even designing it together with your lover can be foreplay in itself.
TDC Games created a Make-Your-Own-Opoly kit for you to use to design your own custom variation of Monopoly. Includes software to design and then print your own game elements. A sexopoly-style game is an obvious choice for many playful-minded adults. If you have the kit, you have probably found that it is more difficult than you think to create a good sex-themed game. Incorporating stripping and various play activities that make sense and add to the game can be tricky.
Here are some general ideas to help you:
Create a theme that suits the game but adds an erotic flavor to it. Pick something that allows players to take on a role or personality. Creating a title can also help focus your design.
Think of a list of activities that may include stripping, erotic challenges and challenges, or exotic ideas for foreplay. You have a lot of erogenous zones to play with, so try to avoid excessive repetition. The more creative options you include, the more interesting the game becomes.
Assign various intimate activities to certain types of events or objectives in the game. Assign them in a way that encourages you to try various types and intensities of stimulation as the game progresses. The more exotic activities could be assigned to rare or higher value events or as rewards for exceptional abilities.
Find some erotic clip art or images to add flair to the game's design. This could be a good opportunity to explore your digital camera in new and creative ways.
Use a basic graphics, paint, or document editing package to format your design elements. The Make your own kit has some software for this, but you may want to create your own to have more control over the final look. Print on full-sheet label paper, glossy paper, or colored cardstock, depending on the purpose or type of item in the game. You can use business card templates to create random decks of randomness.
Keep an eye out for additional game pieces like chips, poker chips, dice from different sides, spinners, small toys, etc. to add new game options. You can even create your own custom dice with clipart or labels attached to regular dice.
Try the game multiple times and be prepared to modify the design on the fly. Above all, have fun designing and playing with your loved ones.
Remember that being forced Undressing increases the excitement, but the removal of clothing must take place throughout the game. Also, try increasing the intensity by escalating to more explicit types of sensual intimacy as the game progresses.
For inspiration to design your own erotic game, consider the following idea for a variation on Erotic Monopoly. Instead of being a land tycoon, play to become the best pleasure racer. Instead of renting houses, build pleasure rooms to sell your special services. His goal is to build as many pleasure rooms as possible while providing top-notch service for his special clients. Having monopolized the pleasure business, you can afford to buy maximum happiness in the form of a special fantasy with your lover. Organize a list of various preliminary activities that will take place when a player lands on property you own. The type of activity could be based on a variety of fees (jumping by $ 100 each) or even match the housing levels in each color group. When a fee is paid, the appropriate activity is also provided. As the monetary stakes increase, so does the intensity of the foreplay. You win when your lover has no money to pay for love and owes sell themselves to you.
Fun and foreplay are essential to any relationship. As a couple, laughing and playing together and with friends makes you both happy. To help you play, you can find more free erotic game ideas based on classic games in the Forfeits Foreplay section of the website above. Complete rules, printable templates, and foreplay ideas are available.
Erotic Spice Games provide fun and exciting ways to introduce sensual and playful activities. Playing foreplay together helps increase your desire and anticipation for amazing sex. Rather than foreplay being a routine path to sex, foreplay ensures you get the right time, creativity, and energy that you deserve. The competitive nature of the game, combined with strategy and random events, helps build sexual tension and increases your excitement. So why not take the time to design a pleasure game that both of you will enjoy and have fun playing together?