Sports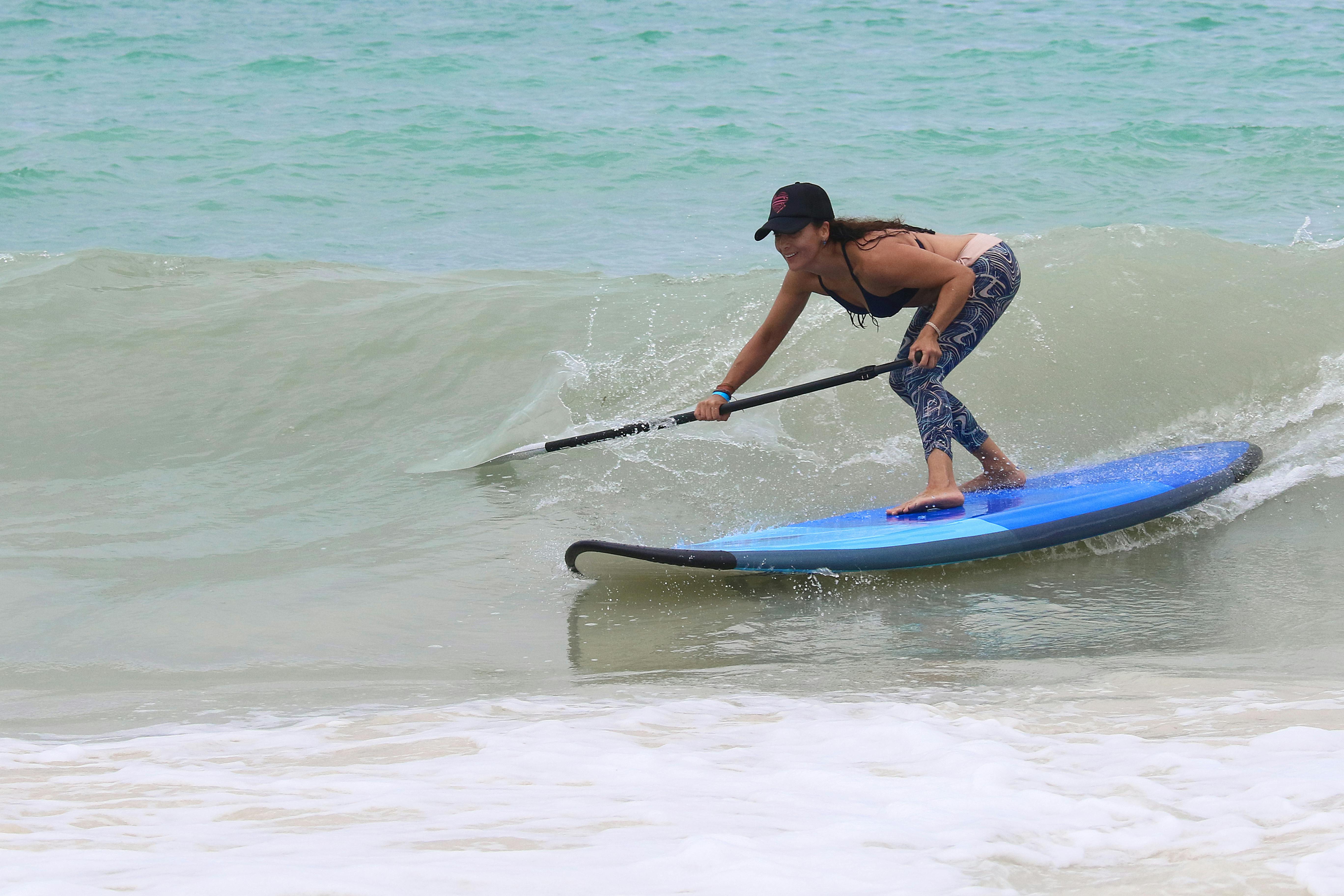 PSL #7 Power Ratings
What an absolutely crazy first few weeks it has been in the NFL. Seventeen teams, 17!!!, are still over .500. And it's crazy how one week a team (say, the Giants) can look like total shit and then the next week go out and smoke a top-five team like the Falcons. Powerhouses like the Bengals losing to junk teams like the Buccaneers and surprises like the Saints are making this season something to watch. It is almost impossible to know who will be left standing at the end of the year.
Especially after the Bears-Cardinals game on Monday night. Chicago has seemed by far the best team in the NFL. The offense was racking up points, the defense was shutting down teams and seemed to be playing with a lot of consistency. Then Arizona, the scum of a team, catches them at home and blows their doors off. But, in the blink of an eye, two lucky defensive plays, a special teams touchdown and a missed Neil Rackers FG later, the Bears remain undefeated.
What Monday night's game showed me is that the Bears are not invincible. In fact, they may not be as good as we all thought. They have played most of their games at home and have yet to face a tough challenge on the road. Rex Grossman and Bernard Berrian have yet to show what they can do against a good defense on the road. I'm not sold. They stay at number 1 though.
This week's big movers, the Carolina Panthers, move up nine spots to No. 5, while the Falcons drop 11 spots to No. 16. Meanwhile, the Birds' second tough loss of the season knocks them out of the top 5. , but not top 10. Not yet, anyway.
Now… to the classification…
(1) Chicago Bears (5-0) – They escaped the desert by the skin of their teeth, in one of the strangest games I've ever seen. For your quarterback to turn the ball over six times and come back from 20 points down in the second half without an offensive touchdown is just unbelievable.
(2) Indianapolis Colts (5-0) – Their trade for DT Booger McFarland from the Bucs should help that running defense, which has been the Colts' Achilles heel so far in 2006. However, they paid a high price. price by giving up a second-round pick. We'll see if choosing a Booger works for Indy.
4) San Diego Chargers (4-1) – The Colts are higher because they're undefeated, but for my money, the Chargers are the best team in the AFC, if not the NFL. Of course, Schottenheimer will find a way to sabotage his Super Bowl chances, but we're still at least a couple of months away from that. Philip Rivers is real.
(9) Seattle Seahawks (4-1) – It hasn't been pretty for the Hawks this season, with Shaun Alexander's foot injury and the loss of Steve Hutchinson drastically affecting the running game. However, last Sunday's monstrous comeback in St. Louis, with the division lead on the line, was monstrous. Seattle needed that game.
(14) Carolina Panthers (4-2) – Since Steve Smith returned to the lineup, the Panthers are 4-0. It's hard to believe a wide receiver could make such a difference, but facts are facts. That was also an impressive performance from Jake Delhomme in Baltimore on Sunday.
(7) New England Patriots (4-1) – The Pats lose a bye week spot amid rumors of a possible trade for disgruntled WR Randy Moss from the Raiders. It didn't happen. Can you imagine Moss and Belichek coexisting? Talk about oil and vinegar. Of course, Tom Brady still has no one to pitch to.
(10) Denver Broncos (4-1) – I hate their offense and I think Jake Plummer is a terrible quarterback. But his defense has convinced me to finally turn them up a notch. Just one touchdown in the first five games of the season? It has never been done before.
(8) Jacksonville Jaguars (3-2) – These guys may be rated too high right now, I realize that. They're a very lopsided team, you just don't know what you're going to get from these guys. But I feel like this team is ready to really start clicking on offense. Once that happens, be careful.
(12) New Orleans Saints (5-1) – I don't think they're any more talented than the Eagles, but they definitely showed they're real on Sunday. After the Birds completely stole New Orleans' momentum early in the quarter, the Saints took it back and dominated the entire fourth quarter. An impressive victory for a quality team.
(3) Philadelphia Eagles (4-2) – Yeah, they should be 6-0 but they're not. Frankly, the defense hasn't been good enough for this team to be undefeated. And we can talk about all the mental breakdowns and talent level all we want. But until this team is able to tacitly commit to the running game and stop the big play at D, they will continue to beat themselves.
(6) Cincinnati Bengals (3-2) – What's going on in Cincinnati? Maybe all the police activity has caused these guys to lose focus, but there is NO way, NO WAY, a Super Bowl contender should lose to a winless team, I don't care where they are. These guys have had their ups and downs all year and they better get it fixed soon.
(11) St. Louis Rams (4-2) – Despite losing a big division game at home to the Seahawks, they were pretty impressive on Sunday. It was quite a fight between Hasslebeck and Bulger. Unfortunately, the Hawks got the ball last and scored on a monster FG as time expired. But the Rams look real, too, as long as Bulger keeps playing football without making mistakes.
(16) Dallas Cowboys (3-2) – One question … do you think Bill Parcells is happy or upset that Terrell Owens caught three touchdown passes on Sunday? It's an absolute zoo in Dallas, with a fight between Owens and his receiving coach, rumors of fines or suspensions that never happened, and reports of serious friction between Owens, Jones and Parcells. Oh!
(17) New York Giants (3-2) – Despite an impressive win over the Falcons on Sunday, I can't rate these guys any higher, not until I see them more regularly. This team, along with the Redskins, are two of the most impressive teams in the NFL. Some weeks look like Super Bowl contenders, other weeks look like crap. I have no idea what the Giants are, so I'll just leave you here in the middle of the group until I figure it out.
(13) Baltimore Ravens (4-2) – Again, another team with a very good defense but serious problems on offense. The solution? Fire Jim Fassel. I have no idea if this is going to help anything, and the bye week should give Steve McNair time to get ready after his concussion on Sunday. But the offense was failing even with McNair there, and Brian Billick thinks he's the solution. We'll see.
(5) Atlanta Falcons (3-2) – I've said it before and I'll say it again. You stop Mike Vick from running and shut down Warrick Dunn, you beat the Falcons. It is not a difficult formula. Kudos to the Giants for once again showing us how it's done.
(15) Minnesota Vikings (3-2) – It's becoming increasingly clear that no one is going to catch the Bears up north, so the Vikes need to turn their attention to the wild card. The bad news is that there are many times over talented people who seem to have the inside track.
(20) Pittsburgh Steelers (2-3) – Finally, the Steelers looked like the Steelers of old. The extra bye week seemed to do Ben Roethlisburger a lot of good, Willie Parker showed that flash that makes him special, and Hines Ward found the end zone. They still have a long way to go, but the Stillers aren't dead yet.
(22) New York Jets (3-3) – Looks like an 8-8 team to me. They have no running game at all, you just don't know what you're going to get from Chad Pennington from week to week, but they have a bad enough schedule to allow them to beat some of the dumbest teams in the NFL.
(18) Kansas City Chiefs (2-3) – Did I mention Herman Edwards can't coach? Of course, they played on the world courses after a week off on their home course. That's like lambs to the slaughter. Goal 45-7? Good teams don't lose like that.
(19) Washington Redskins (2-4) – How the hell, with all that talent and all that money and all those high-profile coaches, do you lose a home game to a rookie quarterback and the Tennessee Titans? How could such a thing happen? The Skins are proving once again that money is not always the answer.
(21) Buffalo Bills (2-4) – While Willis McGahee may be having a good year in terms of yards, he still can't seem to find the end zone. The Bills' red-zone offense is almost non-existent, and each week they do enough to lose.
(23) San Francisco 49ers (2-4) – Alex Smith continues to play well, but San Francisco's defense is a mess. He has given up 48, 41, 38 and 34 points in his four losses. However, they have beaten the Rams. This is a crazy league, folks.
(30) Tennessee Titans (1-5) – Despite my thrashing of the Redskins just now, it was a pretty impressive win for a team that most had counted down and out. And while they certainly won't make the playoffs this year, they have a young quarterback they can get excited about … Vince Young. He showed the poise of a much older player and calmly led the Titans to a big road win on Sunday.
(24) Cleveland Browns (1-4) – Unfortunately, the Browns don't have any great young players to give them hope. Unless you're counting Kellen Winslow, Jr., who has yet to prove he's worth the investment. It's a long climb for the Brownies.
(25) Miami Dolphins (1-5) – OK, so we're officially declaring this season for Miami a wash, right? I mean, Daunte obviously came back too soon from injury, which is why the entire team has flushed his season down the toilet, correct? Come on guys, show some heart! This season has had as much to do with putrid offensive line play and lousy defense as it has with Culpepper. Heartless in Miami.
(27) Green Bay Packers (1-4) – During the bye week, Brett Favre threw three interceptions during a family picnic. His QB rating actually went up.
(29) Tampa Bay Buccaneers (1-4) – An impressive first win of the season for Jon Gruden and the Bucs, beating the Bengals at home. You've got to like how Steve Gradkowski has kept them going in the two games they've played since Sims went down with a ruptured spleen. And Cadillac Williams is finally starting to show some life, too.
(31) Detroit Lions (1-5) – Congratulations to the Detroit Lions for their first win of the season over the Bills. And kudos to Roy Williams who, after I traded him in week 3 of my fantasy football league season, finally showed some heart and had a great week. Folks, if you have Roy Williams on your fantasy squad, get rid of him now. Because he won't do that again until Week 12.
(28) Houston Texans (1-4) – How many teams were on bye this week? Caramba! I hate this new goodbye system. It seems like a third of the league didn't play in Week 6.
(26) Arizona Cardinals (1-5) – Wow. What to say about the loss of Monday night. Just an amazing, mind-blowing choke job. It wasn't just the fact that they blew a 20-point lead, it's the fact that they did so without allowing an offensive touchdown. Think how difficult that is. It's almost impossible! But not for the Cardinals. The only bright spot … Matt Leinart is going to be a very good quarterback in this league for a long, long, long time.
(32) Oakland Raiders (0-5) – The good ship lollipop was in high spirits during the bye week. Randy Moss was almost traded to the Patriots and Jerry Porter was suspended. How did they not trade these guys for draft picks, especially considering how many teams could use a good wide receiver? I don't understand